T-MAG® è un integratore alimentare a base di Magnesio, Taurina e vitamina B6, utile in presenza di carenze alimentari o di aumentati fabbisogni organici di tali nutrienti
---
Finalità Salutistiche:
Lo stress, i ritmi di vita attuali, un regime alimentare non equilibrato tendono a consumare le riserve di Magnesio molto rapidamente e possono dar luogo a sintomi di carenza da magnesio come stanchezza, ansia, tremori, insonnia, ridotta capacità di concentrazione, crampi ma anche stitichezza, tachicardia, ipertensione e sindrome premestruale. Il magnesio è uno dei minerali più importanti del nostro organismo, regola oltre 325 reazioni biochimiche ed è indispensabile per l'assorbimento del calcio. Esso tende ad essere eliminato con le urine, ma sua combinazione con la vitamina B6 e la Taurina amplifica la sua capacità di penetrazione intracellulare e ne riduce drasticamente l'eliminazione. I componenti di T-MAG® lavorano in sinergia, migliorando la capacità di gestire lo stress psico-fisico; favoriscono l'attivazione del metabolismo energetico della cellula e contribuiscono a migliorare la trasmissione neuromuscolare e la capacità di utilizzare l'ossigeno.
T-MAG® favorisce l'aumento dei livelli di concentrazione e di attenzione ed ha un effetto positivo sulla memoria.
---
Ingredienti:
Magnesio glicerofosfato, Taurina, Vitamina B6. Antiagglomeranti: magnesio stearato, silice micronizzata. Capsule vegetali: idrossipropilmetilcellulosa
---
Proprietà dei componenti:
Magnesio glicerofosfato: è una delle forme più biodisponibili di magnesio. Viene assimilato in maniera ottimale e garantisce una elevata tolleranza gastrointestinale. Regola oltre 325 reazioni enzimatiche e controlla la sintesi degli acidi nucleici (DNA e RNA), regola la permeabilità cellulare e la contrazione muscolare. Indispensabile per l'assorbimento del Calcio. Partecipa attivamente alle reazioni di produzione dell'energia (ciclo di Krebs).
Taurina: stabilizza e mantiene l'integrità della membrana cellulare. Fondamentale per la funzionalità del cervello, cuore, occhi e sistema vascolare. Modula il flusso di calcio e magnesio, che regolano la contrazione del muscolo cardiaco. Migliora il metabolismo epatico e presenta azione detossificante. Esercita azione calmante e stabilizzante sul sistema nervoso. Negli sportivi migliora la performance cardiaca durante lo sforzo fisico.
Vitamina B6: indispensabile per la sintesi dei neurotrasmettitori. Migliora la capacità di gestire lo stress. Interviene nella sintesi dell'emoglobina ed è un fattore fondamentale per la produzione dei globuli rossi. Agisce nella trasformazione dell'omocisteina in cisteina. Indispensabile per la sintesi del DNA e dell'RNA. Attiva gli enzimi coinvolti nel metabolismo di carboidrati, grassi e proteine
---
Modalità d'uso:
1-2 capsule 2 volte al giorno prima dei pasti principali
---
Formato:
confezione da 60 capsule
---
Note: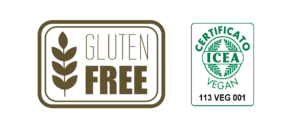 ---
inserito nel registro degli integratori: codice 42541
---
Codice Paraf: A938764709
---
| | | |
| --- | --- | --- |
| Tenore medio degli ingredienti caratterizzanti | per dose giornaliera (2 cps) | RDA |
| Magnesio | 56 mg | 15% |
| Taurina | 484 mg | |
| Vitamina B6 | 3,0 mg | 214% |
---
Bibliografia:
Champagne C.M. Magnesium in Hypertension, Cardiovascular Disease, Metabolic Syndrome, and Other Conditions: A Review Nutr Clin Pract, Apr 2008; 23: 142 – 151.
Hunt CD and Johnson LK Magnesium requirements: new estimations for men and women by cross-sectional statistical analyses of metabolic magnesium balance data Am. J. Clinical Nutrition, Oct 2006; 84: 843 – 852.
Nielsen FH, Milne DB, Klevay LM, Gallagher S, and Johnson LK. Dietary Magnesium Deficiency Induces Heart Rhythm Changes, Impairs Glucose Tolerance, and Decreases Serum Cholesterol in Post Menopausal Women J. Am. Coll. Nutr., Apr 2007; 26: 121 – 132.
Lukaski HC and Nielsen FH. Dietary Magnesium Depletion Affects Metabolic Responses during Submaximal Exercise in Postmenopausal Women J. Nutr., May 2002; 132: 930 – 935.
Frick M., Darpö B., Östergren J., and Rosenqvist M. The effect of oral magnesium, alone or as an adjuvant to sotalol, after cardioversion in patients with persistent atrial fibrillation Eur. Heart J., Jul 2000; 21: 1177 – 1185.
Shin HK, Linkswiler HM. Tryptophan and methionine metabolism of adult females as affected by vitamin B6 deficiency. J Nutr 1874;104:1348-1355.
Bustamante J., Lobo M. V. T., Alonso F. J., Mukala N.-T. A., Giné E., Solís J. M., Tamarit- Rodriguez J., and Martín DelRío R. An osmotic-sensitive taurine pool is localized in rat pancreatic islet cells containing glucagon and somatostatin Am J Physiol Endocrinol Metab, Dec 2001; 281: E1275 – E1285.
Oudit GY, Trivieri Maria G., Khaper N, Husain T, Wilson GY, Liu P, Sole MJ, and Backx PH. Taurine Supplementation Reduces Oxidative Stress and Improves Cardiovascular Function in an Iron-Overload Murine Model Circulation, Apr 2004; 109: 1877 – 1885.
Timbrell JA, Seabra V, Waterfield CJ. The in vivo and in vitro protective properties of taurine. Gen Pharmac 1995;26:453-462.
Bradford RW, Allen HW. Taurine in health and disease. J Adv Med 1996;9:179-199.
Nakashima T, Taniko T, Kuriyama K. Therapeutic effect of taurine administration on carbon tetrachloride-induced hepatic injury. Jpn J Pharmacol 1982;32:583-589.
Gaull GE, Pasantes-Morales H, Wright CE. Taurine in human nutrition. In: Taurine: Biological Actions and Clinical Perspectives. New York City, NY: Alan R. Liss, Inc.; 1985:3-21.
Chazov EL, et al. Taurine and electrical activity of the heart. Circ Res 1974;35:S3-S11.
Raschke P, Massoudy P, Becker BF. Taurine protects the heart from neutrophil-induced reperfusion injury. Free Radic Biol Med 1995;19:461-467.
Konig P, Kriechbaum G, Presslich O, et al. Orally administered taurine in therapy-resistant epilepsy. Wien Klin Wochenschr 1977;89:111-113.
Franconi F, Bennardini F, Mattana A, et al. Plasma and platelet taurine are reduced in subjects with insulindependent diabetes mellitus: effects of taurine supplementation. Am J Clin Nutr 1995;61:1115-1119. 17) Smith U, Lacaille F, Pepage G, et al. Taurine decreases fecal fatty acid and sterol excretion in cystic fibrosis. A randomized double-blind study. Am J Dis Child 1991;145:1401-1404.
Matsuyama Y, Morita T, Higuchi M, Tsujii T. The effect of taurine administration on patients with acute hepatitis. ProgClin Biol Res 1983;125:461-468.
Igimi H, Carey MC. Cholesterol gallstone dissolution kinetics of crystalline (anhydrate monohydrate) cholesterol with chenodeoxycholate, ursodeoxycholate and their glycine and taurine conjugates. J Lipid Res 1981;22:254-271.
Ikeda H. Effects of taurine on alcohol withdrawal. Lancet 1977;2:509.
Van Gelder NM, Sherwin AL, Sacks C, Andermann F. Biochemical observations following administration of taurine to patients with epilepsy. Brain Res 1975;94:297-306.
Vanuzzo D, Pilotto L, Lombardi R, Lazzerini G, Carluccio M, Diviacco S, Quadrifoglio F, Danek G, Gregori D, Fioretti P, Cattaneo M, and De Caterina R. Both vitamin B6 and total homocysteine plasma levels predict long-term atherothrombotic events in healthy subjects Eur. Heart J., Feb 2007; 28: 484 – 491.
Cuskelly GJ, Stacpoole PW, Williamson J, Baumgartner TG, and Gregory JF. Deficiencies of folate and vitamin B6 exert distinct effects on homocysteine, serine, and methionine kinetics Am J Physiol Endocrinol Metab, Dec 2001; 281: E1182 – E1190.
Hron G, Lombardi R, Eichinger S, Lecchi A, Kyrle PA, and Cattaneo M. Low vitamin B6 levels and the risk of recurrent venous thromboembolism Haematologica, Sep 2007; 92: 1250 – 1253.
Zhang SM, Cook NR, Albert CM, Gaziano JM, Buring JE, and Manson JE. Effect of Combined Folic Acid, Vitamin B6, and Vitamin B12 on Cancer Risk in Women: A Randomized Trial JAMA, Nov 2008; 300: 2012 – 2021.
Theodoratou E, Farrington SM, Tenesa A, McNeill G, Cetnarskyj R, Barnetson RA, Porteous ME, Dunlop MG, and Campbell H. Dietary Vitamin B6 Intake and the Risk of Colorectal Cancer. Cancer Epidemiol. Biomarkers Prev., Jan 2008; 17: 171 – 182.