Il Cordyceps sinensis è un fungo medicinale con una vasta gamma di utilizzo; originario dell'Himalaya, cresce ad altezze superiori ai 3.000 metri ed è utilizzato in Cina da circa duemila anni. In Medicina Tradizionale Cinese è considerato un potente tonico dei reni, sede della nostra energia vitale.
---
Proprietà:
Il Cordyceps è sempre stato considerato uno dei rimedi più potenti messi a disposizione dalla natura. In medicina Tradizionale Cinese era utilizzato come supporto del sistema immunitario e per il recupero di situazioni di convalescenza anche da malattie molto debilitanti.
Attualmente è considerato un rimedio antiaging, tonico adattogeno, in grado di migliorare l'utilizzo e la produzione di energia cellulare, inoltre favorisce il metabolismo cellulare aerobico, conferendo all'organismo maggiore resistenza.
Il Cordyceps Sinensis contiene proteine, peptidi e tutti gli aminoacidi essenziali, polisaccaridi e glicoproteine con azione immunomodulante, steroli, tra cui ergosterolo (precursore della vitamina D), analoghi dei nucleosidi, acidi grassi polinsaturi, vitamine, tra cui la B1, B2, B12, E e K e numerosi minerali. Da numerosi studi clinici è stato osservato che il Cordyceps migliora la funzionalità epatica (attivazione delle cellule di Kupfer), regolarizza i livelli di enzimi epatici ed il profilo lipidico.
---
Effetto fisiologico:
I ricercatori di Aloha Medicinals circa cinque anni fa hanno iniziato a studiare le modalità di coltivazione. Il progetto è stato quello di ripristinare in laboratorio le naturali condizioni di crescita in modo da mantenerne le caratteristiche e le proprietà che lo rendono cosi efficace.
Test biochimici effettuati dal laboratorio Integrated Biomolecule Inc. di Tucson (Arizona), hanno rivelato che il Cordyceps prodotto da Aloha Medicinals contiene una concentrazione di nucleotidi fino a 4 volte superiore e una concentrazione 5 volte superiore di tutti gli ingredienti attivi delle specie selvatiche raccolte (Cleaver P, Holliday JC, Powers ML. Novel method for growing Cordyceps sinensis on a substrate and novel method for hybridizing different strains of Cordyceps sinensis. United States patent application US 20060014267. 2006).
---
Ingredienti:
Estratto di Cordyceps sinensis titolato in Betaglucani
Tit.   > 30% Polisaccaridi totali                                                                                                                                             
          > 15%  1,3-1,6 Betaglucani
---
Modalità d'uso:
una capsula 2-3 volte al giorno, con abbondante acqua. Si consiglia la contemporanea assunzione di vitamina C, che favorisce l'assorbimento enterico dei polisaccaridi
---
FORMATO:
confezioni da 30 e da 90 capsule
---
Note: SENZA GLUTINE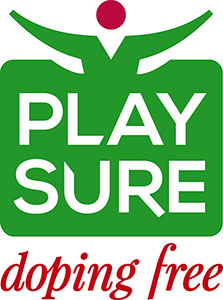 Prodotto certificato Play Sure-Doping Free
---
inserito nel registro degli integratori: codice 49910
---
Codice Paraf.: A924519743
---
| | |
| --- | --- |
| tenore degli ingredienti vegetali | per dose giornaliera (2 capsule) |
| Cordyceps sinensis | 1035 mg |
---
Bibliografia:
1. Mizuno T. Medicinal effects and utilization of Cordyceps (Fr.) Link (Ascomycetes) and Isaria Fr. (Mitosporic fungi) Chinese caterpillar fungi, Tochukasoh (review). Int J Med Mushr. 1999;1:251.62.
2. Zhou J-S, Halpern G, Jones K. The scientific rediscovery of an ancient Chinese herbal medicine: Cordyceps sinensis. J Altern Complement Med. 1998;4:429.57.
3. Dai GW, Bao TT, Xu GF, Cooper R, Zhu GX. CordyMaxTM Cs-4 improves steady-state bioenergy status in mouse liver. J Altern Complement Med. 2001;7:231.40.
4. Holliday J, Cleaver P, Loomis-Powers M, Patel D. Analysis of quality and techniques for hybridization of medicinal fungus Cordyceps sinensis. Int J Med Mushr. 2004;6:147.60.
5. Chen SZ, Chu JZ. [NMR and IR studies on the characterization of cordycepin and 2fdeoxyadenosine.] Zhongguo Kangshengsu Zaxhi. 1996;21:9.12 (in Chinese).
6. Kiho T, Hui J, Yamane A, Ukai S. Hypoglycemic activity and chemical properties of a polysaccharide from the cultural mycelium of Cordyceps sinensis. Biol Pharm Bull. 1993;16:1291.3.
7. Nakamura K, Yamaguchi Y, Kagota S, Shinozuka K, Kunitomo M. Activation of in vivo Kupffer cell function by oral administration of Cordyceps sinensis in rats. Jpn J Pharmacol. 1999;79:505.8.
8. Manabe N, Sugimoto M, Azuma Y, Taketomo N, Yamashita A, Tsuboi H, Tsunoo A, Kinjo N, Nian-Lai H, Miyamoto H. Effects of the mycelial extract of cultured Cordyceps sinensis on in vivo hepatic energy metabolism in the mouse. Jpn J Pharmacol. 1996;70(1):85.8.
9. Bao ZD, Wu ZG, Zheng F. Amelioration of aminoglycoside nephrotoxicity by Cordyceps sinensis in old patients. Chin J Integr Med. 1994;14:271.3.
10. Chen DG. Effects of JinShuiBao capsule on the quality of life of patients with heart failure. J Admin Trad Chin Med. 1995;5:40.3.
11. Zhu J-S, Rippe J. CordyMax enhances aerobic capability, endurance performance, and exercise metabolism in healthy, mid-age to elderly sedentary humans. Presented at the Annual Scientific Conference of the American Physiological Society (APS). Experimental Biology. 2004 April 17.21; Washington, DC.
12. Koh JH, Yu KW, Suh HJ, Choi YM, Ahn TS. Activation of macrophages and the intestinal immune system by an orally administered decoction from cultured mycelia of Cordyceps sinensis. Biosci Biotechnol Biochem. 2002;66:407.11.
13. Wang R, Xie J, Ji P, Li S, Zhan H, Xia J, Sun H, Lei L, Yu J, Wang Y, Holliday J. Clinical trial report on chronic hepatitis treatment using immune-assist brand
14. Xu F, Huang JB, Jiang L, Xu J, Mi J. Amelioration of cyclosporin nephrotoxicity by Cordyceps sinensis in kidney transplanted recipients. Nephrol Dial Transplant.1995;10:142.3.
15. Guan YJ, Hu G, Hou M, Jiang H, Wang X, Zhang C. Effect of Cordyceps sinensis on T- lymphocyte subsets in chronic renal failure. Chin J Integr Med. 1992; 12:338.9.
16. Jiang JC, Gao YF. Summary of treatment of 37 chronic renal dysfunction patients with JinShuiBao. J Admin Trad Chin Med. 1995;5:23.4.
17. Guo QC, Zhang C. Clinical observations of adjunctive treatment of 20 diabetic patients with JinSHuiBao capsule. J Admin Trad Chin Med. 1995;5:22.
18. Zhao CS, Yin WT, Wang JY, Zhang Y, Yu H, Cooper R, Smidt C, Zhu JS. Cordyceps Cs-4 improves glucose metabolism and increases sensitivity in normal rats. J Altern Complement Med. 2002;8:403.5.
19. Kiho T, Yamane A, Hui J, Usui S, Ukai S. Hypoglycemic activity of a polysaccharide (CS-F30) from the cultural mycelium of Cordyceps sinensis and its effect on glucose metabolism in mouse liver. Phytother Res. 2000;4:647.9.
20. Han SR. Experiences in treating patients of chronic bronchitis and pulmonary diseases with Cs-4 capsule (JinShuiBao). J Admin Trad Chin Med. 1995;5
21. Qu ZY, Song K, Cai WL, Tang J. Evaluation of therapeutic effects of JinShuiBao capsule for treatment of respiratory disease. J Admin Trad Chin Med. 1995;5 Suppl:29.30.
22. Zheng LY, Deng WW. The clinical efficacy of Cordyceps sinensis Cs-4 capsule in treating chronic bronchitis and its effect on pulmonary function. J Admin Trad Chin Med. 1995; 5 Suppl:9.11.
23. Liu C, Xue HM, Xu LM, Zhao PZ, Zhang LB, Tang MG. Treatment of 22 patients with post hepatic cirrhosis with a preparation of fermented mycelia of Cordyceps sinensis. Shanghai J Chin Materia Medica. 1986;6:30.1.
24. Dai G, Bao T, Xu C, Cooper R, Zhu JS. Cordyceps Cs-4 improves steady-state bioenergy status in mouse liver. J Altern Complement Med. 2001;7:231.40.