Proprietà:
Micotherapy U-CARE è una miscela proprietaria di A.V.D. REFORM a base di estratti idroalcolici concentrati di 5 funghi considerati tradizionalmente "medicinali":  Reishi (Ganoderma lucidum), Maitake (Grifola frondosa), Agaricus blazei, Cordyceps sinensis, Shiitake (Lentinula edodes).  Questa formula, appositamente studiata, contiene polisaccaridi (1,3 – 1,6 Betaglucani) ad elevata attività immunomodulatoria, triterpeni, ergotioneina, ergosteroli e numerosi altri composti biologicamente attivi a supporto della salute dell'organismo.
La sinergia di betaglucani ottenuti da diverse specie di funghi permette di ottenere un'azione più completa sul sistema immunitario
---
Ingredienti:
Miscela di Betaglucani estratti da:
Agaricus blazei
Cordyceps sinensis
Ganoderma lucidum
Grifola frondosa
Lentinula edodes
---
Modalità d'uso:
2 capsule al giorno preferibilmente lontano dai pasti. Si consiglia la contemporanea assunzione di vitamina C
---
FORMATO:
confezione da 70 capsule
---
Note:  SENZA GLUTINE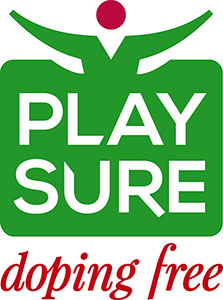 Prodotto certificato Play Sure-Doping Free
---
Codice EAN: 8059173430833
---
| | |
| --- | --- |
| TENORE MEDIO DEGLI INGREDIENTI CARATTERIZZANTI | PER DOSE GIORNALIERA (2 CPS) |
| Betaglucani estratti da: | |
| Ganoderma lucidum |  300 mg |
|  Grifola frondosa |  300 mg |
|  Agaricus blazei |  300 mg |
|  Cordyceps sinensis |  300 mg |
|  Lentinula edodes |  300 mg |
---

Bibliografia:
1.Anticancer and anti-inammatory properties of Ganoderma lucidum extract effects on melanoma and Triple-Negative Breast Cancer treatment. Barbieri A, Quagliariello V, Del Vecchio V, Falco M, Luciano A, Amruthraj NJ, Nasti G, Ottaiano A, Berretta M, Iaffaioli RV, Arra C. Nutrients. 2017 Mar; 9(3): 210
2. B-glucans from Grifola frondosa and Ganoderma lucidum breast cancer: an example of complementary and integrative medicine. Rossi P, Difrancia R, Quagliariello V, Savino E, Tralongo P, Randazzo CL, Berretta M. Oncotarget. 2018 May 15;9(37):24837-24856
3. Immunomodulatory and Antitumoral Properties of Ganoderma lucidum and Agaricus brasiliensis (Agaricomycetes) Medicinal Mushrooms. Rubel R, Santa HSD, Dos Santos LF, Fernandes LC, Figueiredo BC, Soccol CR. Int J Med Mushrooms. 2018;20(4):393-403
4. The Potential Role of Medicinal Mushrooms in the Prevention and Treatment of Gynecological Cancers: A Review. Venturella G, Saporita P, Gargano ML. Int J Med Mushrooms. 2019;21(3):225-235.
5. The effects of beta-glucan on human immune and cancer cells. Chan GC, Chan WK, Sze DM. J Hematol Oncol. 2009 Jun 10;2:25.
6. Optimizing Tumor Microenvironment for Cancer Immunotherapy: β-Glucan-Based Nanoparticles. Mei Zhang, Julian A. Kim, and Alex Yee-Chen Huang. Front Immunol. 2018; 9: 341.
7. Glucans as New Anticancer Agents. Sima P, Richter J, Vetvicka V. Anticancer Res. 2019 Jul; 39(7):3373-3378.
8. Consumption of β-glucans to spice up T cell treatment of tumors: a review. de Graaff P, Govers C, Wichers HJ, Debets R. Expert Opin Biol Ther. 2018 Oct;18(10):1023-1040.
9. Cytotoxic lanostane-type triterpenoids from the fruiting bodies of Ganoderma lucidum and their structure-activity relationships. Chen S, Li X, Yong T, Wang Z, Su J, Jiao C, Xie Y, Yang BB. Oncotarget. 2017 Feb 7;8(6):10071-10084.
10. Biological activities of triterpenes isolated from the medicinal mushroom Ganoderma lucidum. Dudek MK, Loganathan J, Silva D, Glensk M. Planta Medica 2015; 81(11)
11. Anti-oxidative Amino Acid L-ergothioneine Modulates the Tumor Microenvironment to Facilitate Adjuvant Vaccine Immunotherapy. Yoshida S, Shime H, Matsumoto M, Kasahara M, Seya T. Front Immunol. 2019 Apr 4;10:671.
12. Yeast-Derived β-Glucan in Cancer: Novel Uses of a Traditional Therapeutic. Geller A, Rejeena S, and Yan J. Int J Mol Sci. 2019 Aug; 20(15): 3618.
13. Imprime PGG, a yeast β-glucan PAMP elicits a coordinated immune response in combination with anti-PD1 antibody. Xiaohong Q, Chan ASH, Adria Bykowski J, Kangas T, Nadine R., Jeremy R. Graff and Bose N. J Immunol May 1, 2016, 196 (1 Supplement) 214.16
14. Tumor Microenvironment as a New Target for Tumor Immunotherapy of Polysaccharides. Liu L, Nie S, Xie M. Crit Rev Food Sci Nutr. 2016 Jul 29;56
Suppl 1:S85-94.
15. Can maitake MD-fraction aid cancer patients? Kodama N, Komuta K, Nanba H. Altern Med Rev. 2002;7:236–239.
16. Anti-tumor monoclonal antibodies in conjunction with β-glucans: a novel anti-cancer immunotherapy Xiang D, Sharma VR, Freter CE, Yan J. Curr Med Chem. 2012;19(25):4298-305.
17. Ganoderma lucidum (Reishi) suppresses proliferation and migration of breast cancer cells via inhibiting Wnt/β-catenin signaling. Zhang Y. Biochem Biophys Res Commun. 2017 Jul 8;488(4):679-684.